NOW IS THE GREAT TIME TO SELL!
Florida Real Estate Market is active again!  Home values have been on the rise. 

Your listing will be translated automatically in 16 languages, Over 100 countries, over 1,000 real estate portals, over 200 million potential buyers…  
PLEASE CLICK ON THE PICTURE BELOW TO GET A FREE AUTOMATED ESTIMATE OF YOUR HOME VALUE AND A FREE REPORT. Florida Home Worth Today
If you have been waiting to list your home for sale, THE TIME IS NOW!
When you're ready to sell your home QUICKLY, EASILY AND FOR THE BEST PRICE…choose experienced Brokers with large advertising budget and proven marketing plan to market your home locally and Internationally.
Today's real estate market is no longer just a local business, now it's global. Recent fluctuations in US currency valuation have made this even more apparent and have made the US properties extremely attractive to foreign home buyers and investors.
National Association of Realtor's Profile of International Home Buying Activity, 2017 identified the total U.S. market of existing home sales to non-resident foreigners at $41 Billion, with an additional $40 Billion of sales each year to recent immigrants and resident foreigners.
In Florida international sales are a major portion of the market:
• Approximately 60 percent of all sales in Florida are to foreigners.
• Nearly all sales are all-cash.
• Foreign purchasers bought because of good values in U.S. housing market
International buyers purchased 15,400 properties –  41.3 percent increase from one year ago (10,900).
WORLDWIDE MARKETING FOR YOUR LISTING
To make your home appealing to foreign buyers, you'll have to do a little  more than hire the average real estate agent, says Michael Xylas, a New York  attorney who often represents buyers from various parts of the world.  "Align yourself with a broker who has ties with foreign buyers,"
Advantages of Selling with Divito Real Estate Group
SUPERIOR MARKETING
Worldwide and Local Marketing & Maximum Exposure for your Listing.
 We specialize in getting homes SOLD using our successful Global Marketing strategies reaching millions of qualified home buyers.   We use the internet, and don't just rely on the MLS. Over 90% of home buyers start their home search on the Internet.
Some real estate agents believe taking a listing means putting it on MLS and praying and wishing for the phone to ring.  At Divito Real Estate Group we know that marketing works best when it is consistent and integrated.  Our dominant on-line presence offers maximum exposure for your home, reaching millions of potential buyers and investors from Coast to Coast and around the Globe.
We ensure that your property receives the best Internet exposure possible by strategically placing your home on Social Media and high traffic Mega Listing sites such as Zillow, Trulia, YouTube,Instagram, Facebook, Twitter,Realtor.com, ListingBook.com, Proxio.com, ListGlobally.com Worldproperties.com, Beaches MLS, Miami MLS, PalmBeachPost.com and thousands of real estate web sites worldwide.
LATEST TECHNOLOGY
We use newest Internet technology to increase the quality of traffic to your home. We turn potential customers into new clients by using Pixel. When a buyer sees your home on the Divito Real Estate Group website, we drop a tiny file called a "pixel" that lets us identify them. If the potential client have visited our website but left without contacting us, we will retarget them by showing your home to those viewers who have visited our website recapturing interest and bringing them back. As the potential customers continue to search the web after they have left our site, they will find our home listings 'following' them based on the searches they conduct. Seeing your home ad multiple times as the buyer browse the web keeps your home top-of-mind as that buyer gets closer to the moment of decision. 
LOCAL EXPERTS WITH GLOBAL CLIENTS
Our clients benefit from our great team of multi-lingual experienced realtors. We speak a total of 7 languages allowing us to serve and attract a global clientele.
WE DON'T JUST LIST HOMES – WE SELL THEM !!!
WHAT IS MY FLORIDA HOME WORTH TODAY
To receive a CMA free market analysis estimating your home's value, just fill in the form below. We will analyze the data you provide and get back to you with comparable sale information for your neighborhood and a range of approximate values for your home. If you need a more precise valuation estimate, we will arrange to tour the property with you. All information you provide will be kept strictly confidential.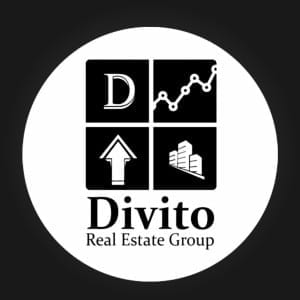 Divito Real Estate Group (833) 334-8486 info@divitorealestate.com